Services
National and international transport of oversized loads and heavy equipment
We undertake national and international transport of oversized loads and heavy equipments. The borders aren't obstacles, since our transport experience pulls through even in international comparison.
Our main activity is the transport of overweight and oversized goods, so be it the heaviest carriage, you can count on us!
Accurate shipping time and certain finish is a fundamental requirement at our company.

Public road transport, Providing oversized loads with escort vehicles
High quality has particular significance while we complete our assignments. Our main goal is that the quality of our services permanently meets the demands determined and expected by our customers. Due to our perpetually maintained and developed heavy equipment transport system we can fulfill even the unique needs.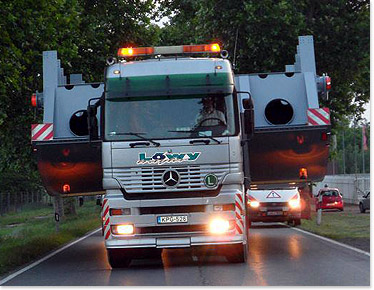 WE BEAR THE BRUNT OF IT!
LŐWY TRAYLER LTD.